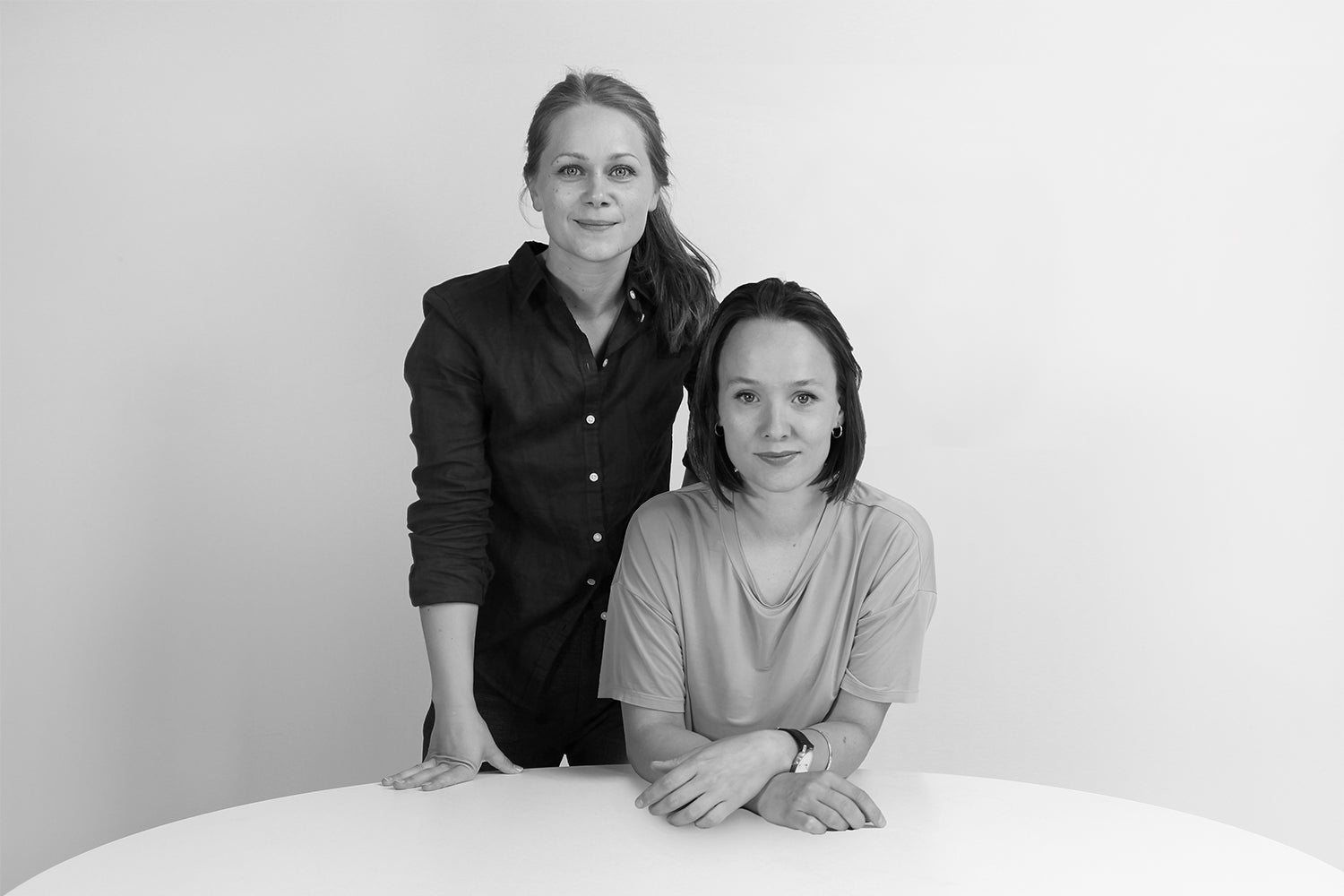 "This elegant slanted tile lets you arrange a variety of rythmic compositions. The versatile design creates striking patterns in strickt repetition or playful irregularity."
- Vera & Kyte
Predesigned set-ups
To make it easy for you we put together some suggestions of how you can arrange Felt Tile Slanted.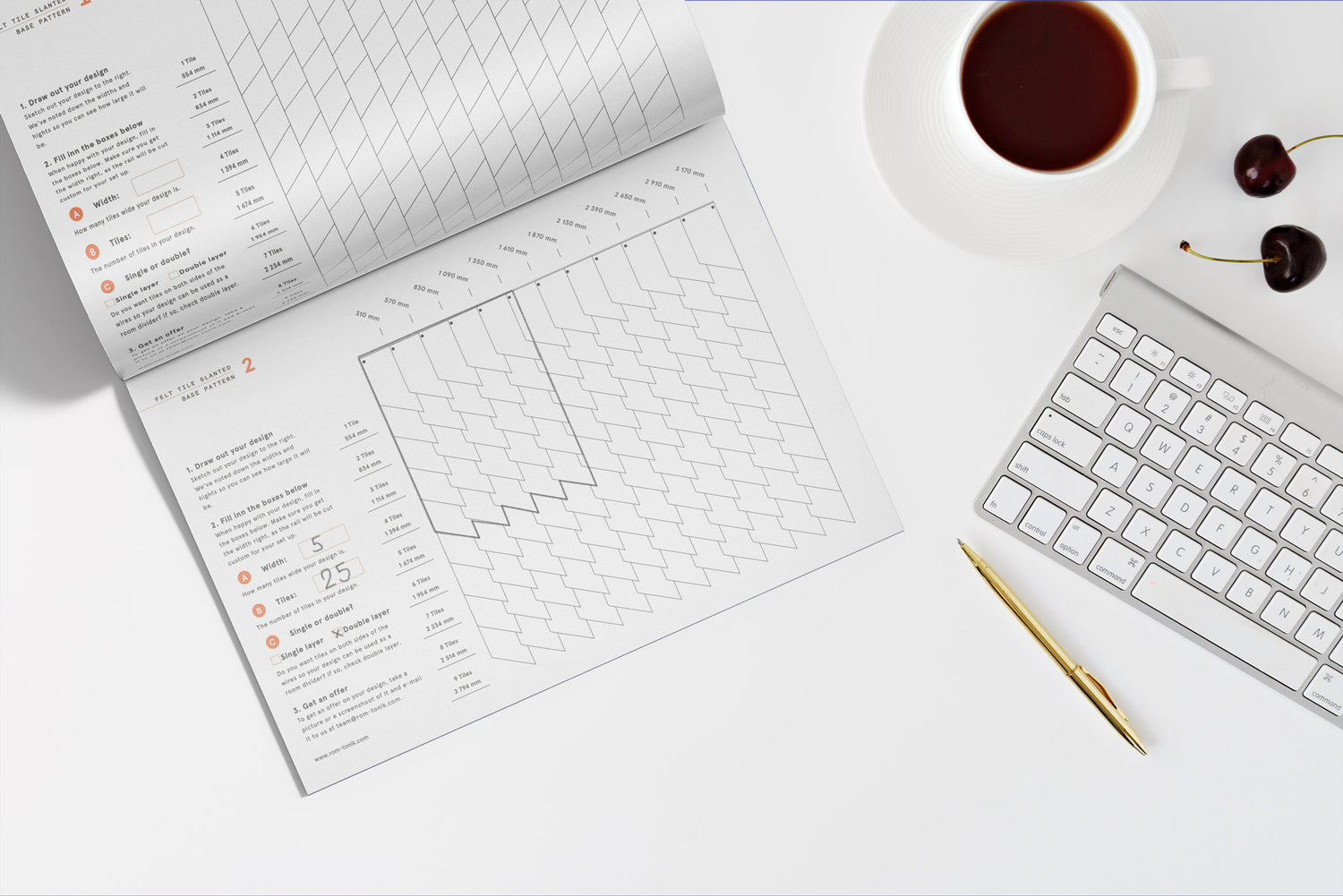 Can't find the perfect fit in the collection above? Design your own!
Download the patterguide below and send us an e-mail to get an offer on your design.
DOWNLOAD PATTERN GUIDE
HOW IT WORKS
Felt Tiles are clipped onto wires hanging from a hidden rail. The rail is hung from the ceiling with wires. Adjustable wire grippers make it easy to mount the rail and get it leveled. Hanging your Felt Tiles a bit out from your wall will increase the sound absorbing effect. And the best part? You'll get away with just two attachment points in the ceiling. And leave your walls unmarked.

Build it from the bottom up.
Felt Tiles are clipped on to the wires from the bottom up. Each row hides the clips of the row below. The top row hides the suspension rail for a seamless visual expression.
Get the mounting instructions.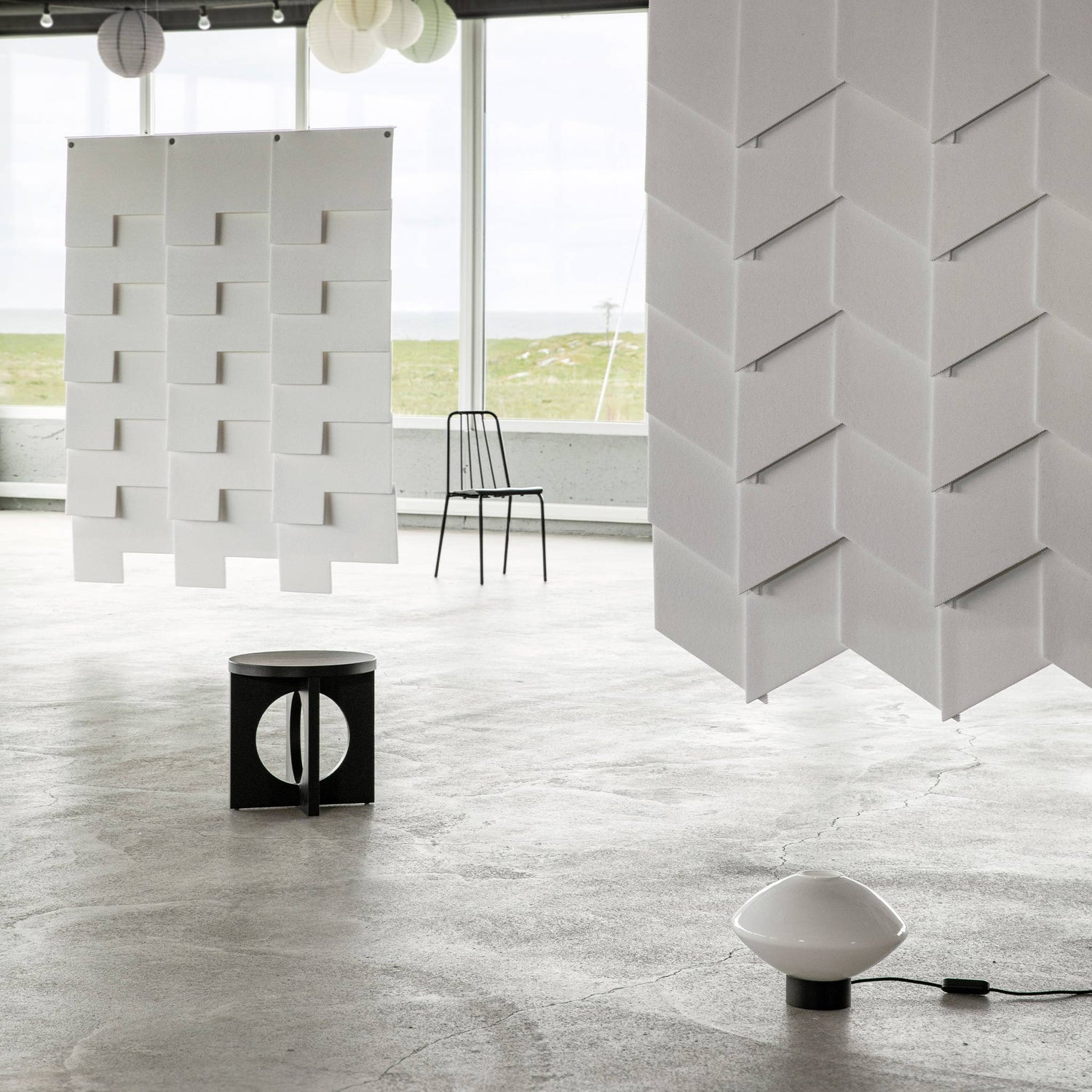 USE IT AS A ROOM DIVIDER
With Felt Tiles on both sides of the wires, your set-up will look just as beautiful from both sides. Hanging from the cieling you are free to place your set-up anywhere, and use it as a room divider.
IN USE